Welcome to Milestone Motorcar's AuburnSpeedsters.com December 2014
5

Enjoy the Holiday Season with
family and friends and have a
Very Merry Christmas!

Mark and Shirley
Milestone Motorcars

A website For Those
Who have ever Relished
the Auburn Speedster


Auburn Speedsters.com was created due to my seemingly life long love of the Auburn 851 and 852 Speedsters. The flowing lines of a Boattail Speedster, whether it be an original 1935/1936 or one of the Second Generation Cars, is the quintessential example of Classic Automobile Art and Design. Since I would never have the $300-$500 thousand needed to purchase an original 1935/1936 Auburn Speedster, I went with Plan B... I purchased a wonderful "Second Generation" Speedster in the winter of 2000. It is a great car and is still a pleasure to own, drive and maintain today.

The Love Affair started for me in 1974, at that time I was a Junior in High School. I ran across a series of ads depicting Classic Cars for Walkers De Luxe Straight 8. One of the cars used in the ad campaign was a Cigarette Cream 1935 Auburn 851 Speedster. I thought that car was the most beautiful automobile that I had ever seen in my short 17 years of existence. I had never heard of an Auburn automobile nor had I ever seen one. "Rip", the ad came out of the magazine and was immediately posted on my bedroom wall. Believe it or not I still have that ad. In the fall of that same year, while at the Hoosier Auto Show and Swap Meet, I actually saw an Auburn Speedster, or at least a very close facsimile. It was a Replica / Recreation. There were several Speedsters being displayed. They were produced by Elegant Motors of Indianapolis, Indiana. I could not get enough of them that day. I had nothing but a photo ad from Walkers De Luxe to compare them with, but I was very impressed with the Elegant Motors cars. I always was, and still am, a Sucker for Free Stuff. I put quite a dent in their box of sales catalogs that day.

It was not long before I decided that I needed another Boattail Speedster Fix. With my stash of sales catalogs I now had a company's name and an address of a place that was building Auburn Speedsters. I called my buddy, Dave, and talked him into taking a two hour drive with me to visit Elegant Motors. At that time Elegant Motors was operating out of an original Stutz Showroom in downtown Indianapolis on Meridian Street. I remember the showroom as being large and very impressive. The showroom had several cars on display. The salesman was great, knowing that two seventeen year old kids definitely would not be buying an Auburn that day. He took us through the showroom answering all of our questions. He then showed us their shop where Auburns were being assembled. My buddy and I had quite a day with plenty to discuss on the drive back.

Once home, I immediately sent a letter off to Elegant Motors requesting to be put on their mailing list. Their sales information started arriving on a regular basis... I was totally Hooked. By the mid seventies the Replicar industry was Big. More than just Auburns were being offered, but that is another story. Replicar company ads started popping up in all of the car collecting magazines. I stayed busy for the next several years pretending to be a potential buyer so that I could be placed on all of the Auburn Speedster manufacturers mailing list. Needless to say, my collection of sales catalogs took off. Company's such as California Custom Coach, Glenn Prays Auburn-Cord-Duesenberg Company, Southeastern Replicar and The Classic Factory to drop a few names filled my parents mailbox with wonderful material to Read and Dream about.

Fast Forward 26 years to September of 2000. After returning from the Auburn Cord Duesenberg Clubs National Meet in Auburn, Indiana, I couldn't wait any longer. I started searching for a car. After a lot of research I decided that I wanted a Glenn Pray built car. I called Glenn and he told me of a few cars that he knew of that were for sale. I studied Hemming's Motor News and Surfed the Internet in search of the right car. I narrowed my search to two cars, both Red, one in Detroit Michigan and one in Turlock California. The Detroit car was a four speed car and the California car was an automatic. Being six foot two and knowing how little cabin space is available in a Speedster I opted for the California trip. Again I talked my buddy Dave into going with me... he is always easy when it comes to a Road Trip. Twenty six years later and boxes full of Auburn Speedster catalogs I was finally able to purchase my Auburn Speedster.



Keep Fueling your Passions!
Mark Tyra

This month's
AUBURN Speedster

This month's Speedster sports the "In Need of Restoration" look. A1 Auto Restoration, located in Russia, Ohio would eventually perform their magic on this Second Generation Auburn. They specialize in MOPAR restorations but there must have been something about this Auburn... maybe its Gotta a Hemi under the hood. Visit their website to see the finished product

Last of the 2014 Road Trips
Two Museums and a Concours

I can't believe the year is coming to an end. Peak Fall Colors "Have Peaked ", Auburn and Hershey have come and gone and I have already experienced Frost on my Windshield (no, not the Auburn's windshield ). I have been blessed again this year to have taken in quite a few Old Car events, a few new ones and most of my favorites. One of my favorites of course is the Auburn Cord Duesenberg Reunion, if attending Auburn isn't vacation enough, believe it or not, "The Wife" had a different kind of "Vacation" in mind. We were barely unpacked from Auburn before heading to Colorado and Utah. We love Rocks, especially the Red Ones. Having SOME input, I planned our trip leaving Colorado through the Beautiful Gateway Canyon area. As luck would have it, there just happen to be an automobile museum in Gateway, imagine that. The Gateway Colorado Automobile Museum is there. The Museum is owned by the Discovery Channel founder John Hendricks and it is home to his personal Car
Collection. The Museum and his Collection of more than 50 cars are both some of the finest in the country. I took a bunch of pictures (as always) and have posted them on the website's Road Trips and Travel page. I believe you will enjoy them.

We were not back quite a week before making a trip to French Lick, Indiana for the French Lick Resort Concours d'Elegance. This is the second year for the event at it's new location. Last year's show was plagued with Rain, but not this time. The early morning air was Chilled but we soon had Plenty of Sunshine to warm things up. The venue for the French Lick Concours is perfect. The Show Field is located on the Valley Links Golf Course. The event is
within walking distance of two Beautiful Historic Hotels, The French Lick Springs and the West Baden Springs Hotel. We stayed at the West Baden Springs and I highly recommend it. The featured Marques were Shelby American Cars. Special Attention was also given to Indiana built automobiles. Over 100 cars in 16 Classes from around the country competed for those coveted Best of Show and Best in Class awards. I hope this event continues it's success and grows to become a major player in the many Concours events held throughout the country. Guess What... Lots of pictures available to view.

Just three days after returning from French Lick my buddy and I were heading to the "The Sweetest Place on Earth"... you guessed it, Hershey, Pa. We arrived early enough on Wednesday evening to partake in "Free Beer, Free Food and more Free Beer" at the hotel. We shopped the Huge Swap Meet all day Thursday and Friday still managing to get back to the hotel in time for the "Free Stuff". Our Saturday plan was to spend most of the day at the Antique Automobile Club of America's (AACA) Car Show. The Show takes place behind the Golf Club right next to the Swap Meet and Car Corral. The Saturday Show is Big, usually 1500-1800 participants. As often is the case at Hershey in October there's that Dreaded Chance of Rain. We Lucked Out combing the Swap Meet but the Car Show looked as if it was going to be a wash so instead we stopped in at the AACA Automobile Museum, which is just a couple miles from the show. New to the Museum is the Tucker Automobile exhibit. From what I have read I believe it will be a permanent exhibit. I do not claim to be a Preston Tucker historian but I am familiar with Mr. Tucker and his achievements. A lot of time, planning and money went into the the exhibit. Many Rare Tucker artifacts were gathered for display along with several Tucker Automobiles. Yep, more pictures are available to view.
Breaking News! I loved typing that, because I rarely, if ever get to say or type "Breaking News!" The AuburnSpeedsters.com Forum is now open, but it's still a work in progress. Chat with fellow Auburn, Cord and Duesenberg enthusiasts, share photos, read about the latest events, and more. There are 4 Forum categories right now. Please stop in, introduce yourself and play around with it. We would appreciate any and all feedback, the good and the bad. "Start chatting today!"
October 2014
A Dailey Source for Collector Car News
I recently discovered an interesting website, ClassiCarNews. It's a good place to grab your much needed Dailey Dose of News relating to Collector Cars. ClassiCarNews. recently traveled to Auburn, Indiana to cover the annual Auburn Cord Duesenberg Festival, and cover it they did... the Auctions, the ACD Club Parade and their Car Show in Eckhart Park along with the Clubs Friday morning Swap Meet. Included in the articles are many nice photo's. I suggest marking them as one of your Favorites, I did
September 2014
The Honeymoon Auburn
Chassis no. 32184 E ACD Certified #A-016
"Virgil Sciolaro has been crazy about his Auburn Boattail Speedster since he bought it at age 18. He was so impressed with his older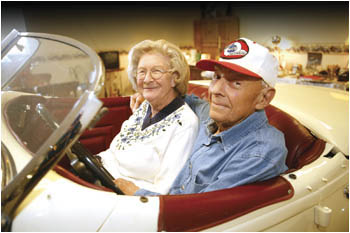 brother's Speedster that he asked his brother to find one for him. "He could smell them out," Virgil said. Virgil bought his 1935 Speedster on time payments in October of 1945. The same car still sits in his garage. The Sciolaro brothers probably had the only two Speedsters in the Kansas City area in the late 1940s, and it's easy to imagine what dashing figures they cut behind the wheel. Virgil courted Dolores Sayers in the Speedster, and photos from their scrapbook show a young, vibrant couple"

Virgil and Dolores would marry. The Speedster would be their only car until their daughter arrived. The rest of their story can be found on Tom Strongmans website along with some neat photo's. Virgil's Speedster, known as the "Honeymoon Auburn", was offered at auction this past Labor Day Weekend by Worldwide Auctioneers. The sale was held Saturday evening, August 30th in the original L-29 Cord Building in Downtown Auburn. Pre-Auction estimates were $400-$500K

Another original Auburn Speedster was also offered at auction. It was a nice 1935 Cigarette Cream Car and it was available through Auctions America. It was a past Class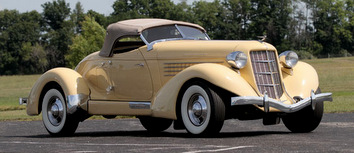 ic Car Club of America winner but it was showing its age. The car still had a nice original look to it and would be a great car to own, drive and enjoy just as is. Pre auction estimates priced this Speedster at $375-$450K. Estimates were on the mark, it was Hammered Sold for $423,500

Auctions America also offered one of the Nicest Second Generation Auburns (pictured above) that I have seen. It was built on an original Auburn Frame with Ford Running Gear and a suspected Glenn Pray body. The new owner is currently researching it's construction. EVERYTHING about the car looked Period Authentic. The car sold at auction for $90,750. It was that NICE!
September 2014
Auburn Cord Duesenberg Club 2014 Reunion
The Auburn Cord Duesenberg Club Reunion has come and gone. I was fortunate enough to make the trip again this year. I experienced my first Auburn Reunion 36 years ago. I have seen many changes to the Reunion over the years, some good, some not so good, but it is still my Favorite automobile event. The weather forecast was not all that promising. We started our trip Thursday with a Big Chance of Rain predicted for Friday and Saturday. As I have said many times before I believe that God must own an Auburn, Cord or Duesenberg because the weather for the annual Reunion is usually nice. This years event proved by theory again to be correct

The 2014 Reunion paid tribute to Alan H. Leamy and to his design work for E.L. Cord's Auburn Automobile Company. I cannot confirm an official count of ACD cars that were displayed in Eckhart Park, but I believe participation was down from previous years. I think that was due to the Not-So Nice early weather forecast. Check out my Reunion photo's on the "Road Trips and Travel" page

August 2014
Auburn 2014 Reunion
It is not to late to plan your trip to Auburn, Indiana for the annual Auburn Cord Duesenberg Club Reunion. Activities begin Thursday, August 28th and continue well into Sunday the 31st. Use this link, What Where and When, to start planning your trip

For those who have never attended the annual Auburn Cord Duesenberg Festival or the Auburn Cord Duesenberg Club Reunion the many activity's can seem overwhelming. The traditional Friday morning ACD Club Parts Swap Meet is held on the grounds of the original Auburn Automobile Company. On Saturday morning The ACD Club's Car Show takes place in Eckhart Park followed by the Parade of Classics. The Eckhart Park Saturday show will be open to the public again this year

There are two Collector Car auctions, one by

World Wide Auctions

which is held in the original L-29 Cord assembly building located behind the Auburn Automobile Factory. The other being RM's Auctions America which takes place over 4 days at their Auction Park. Carlisle Events will b
e taking care of the Swap Meet
which will be on the grounds of the Auction Park. Other events include an Antique Show and a Cruise Night with Live Music which takes place in Historic Downtown Auburn

While you are making plans... "Plan on Bringing" your Auburn Speedster! Tooling around historic Auburn, Indiana in your Speedster adds a whole new dimension to the enjoyment factor. Use this link,
What Where and When,
to start planning your trip
July 2014
Gentlemen Start your Engines
The Indianapolis Motor Speedway hosted the Inaugural Brickyard Vintage Racing Invitational. More than 600 of the finest Historical and Vintage Racing Cars compete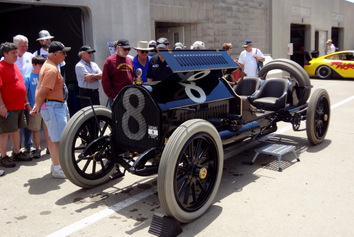 d on the newly reconfigured Road Racing Course and the Famed 2 1/2 mile Oval. A variety of Past Racing Cars were showcased; Indianapolis Cars, Trans Am, Grand Am, Formula One and cars from the NASCAR Sprint Cup. The event took place over a 3 day period, June 6th - 8th. Three days of almost Non-Stop Racing starting at 8:00 in the morning and running until 6:00 pm each day

The Sportscar Vintage Racing Association (SVRA) was responsible for this years inaugural event. SVRA is one of the largest and oldest Vintage Racing groups in the United States. They currently have over 1500 members. SVRA events are held throughout the year with Racing taking place at legendary Race Tracks like Sebring, Road America, Watkins Glenn, Circuits of America, Mid-Ohio and Now the Indianapolis Motor Speedway (IMS).

We were there and just as you would expect, we were taking lots of pictures. Do Check them out, it was a Good Time! We also have photo's posted from a couple other recent Road Trips, including "Dana Mecum's Indianapolis Collector Car Auction"
June 2014
Auburn Cord Duesenberg Club Honors Alan Leamy
This years Auburn Reunion pays tribute to Alan H. Leamy and his design work for E.L. Cord's Auburn Automobile Company. He was a self-taught designer who is credited with the L-29 Cord, the 1931-1934 Auburn's and some of the design features of the J model Duesenbergs. Leamy started his stylist / draftsman career with the Marmon Motor Company. Not satisfied with his pos

ition with Marmon he turned to E.L. Cord who was creating quite the Buzz with News of his New Front Wheel Drive Car. In April of 1928 Leamy wrote directly to Cord expressing his interest in the new project. Leamy was later invited to meet with and to present his portfolio which found it's way to Cord who then offered the young 26 year old Alan Leamy a position as Lead Auburn Designer. His stay with Auburn would end 5 years later after he became the Scapegoat for the failed sales of the 1934 model line. He was ask to resign. Leamy was soon offered a position with GM's Fischer Body Company. Harley Earl, head of General Motor's Art and Colour Division was quite impressed with this new designers work. Earl approached Leamy and offered him a position with the LaSalle Design studio. Shortly after accepting Earl's offer Leamy was stricken with an acute form of blood poisoning caused by General Motor's annual required routine vaccination and physical. Five days later Alan Leamy would be dead at the age of 33.

The Auburn Cord Duesenberg Club will Honor Alan Leamy and his work at the Auburn Automobile Company this Labor Day weekend at it's Annual Auburn Reunion

Use this link, What Where and When, to plan your trip to the 2014 Auburn Cord Duesenberg Club Reunion
May 2014
Auburn Speedster takes on the Bonneville Salt Flats
A friend of mine sent me a link to a neat 25 minute video with 1935 film footage of Ab Jenkins tearing up the Salt flats in an 851 Auburn Speedster. Included is video of Jenkins driving the "Mormon Meteor" Duesenberg across the lake bed.

This film originated from the archives of the Auburn Cord Duesenberg Automobile Museum.

Use this link to check it out... "Auburn at Bonneville"
April 2014
Amelia Island Concours d'Elegance
Sorry about the late updates for March, we have been out of town looking for warmer weather and attending the Amelia Island Concours d'Elegance. You could not have ask for a nicer facility and venue. The Ritz Carlton and the Golf Club of Amelia Island at Summer Beach, Florida is where it all takes place. Bill Warner, President and Chairman of this event is credited with bringing the Concours to Amelia Island

19 years ago. In those 19 years the gathering has become a bench mark for other Concours events. The eclectic mix of Quality Cars and the number or Private Collections that are showcased each year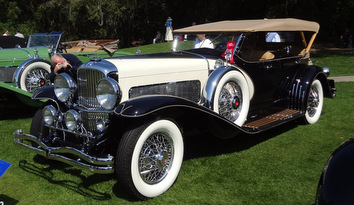 has made Amelia a World Class Automotive event.

Well over 300 Automobiles competed on the Golf Clubs Lawn along with many others being displayed in Special Collection Exhibits. Along with Sundays Concours there is a Fashion Show, exhibitors and dealers from the American Fine Art Society (AFAS), Sponsoring manufacturer displays by; Mercedes-Benz, Ferrari, Porsche, Jaguar, Breitling, McLaren, Lamborghini and more along with RM Auctions offering of vintage car's. Along with all of the Great Cars the Amelia Concours draws the Who's Who in the way of Automobile Company Presidents, Stylist', Engineers and Racers - past and present.

The Amelia experience starts on Thursday with the RM Auction. Friday includes a Driving Tour, Receptions, Dinners and Seminars. Saturday morning starts out with a Cars and Coffee Show, Manufacturer Test Drives, more Seminars, Book Signings, more Receptions and Dinners. Sunday is the day of the Concours starting at 10:00 am.

Photo's from the Amelia Concours d'Elegance are posted on our Road Trip and Travel pages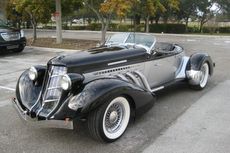 Speedster Market Place
Auburns, Cords and Duesenbergs Offered For Sale
Advertise your Auburn, Cord or Duesenberg For Sale in our "Speedster Market Place". Cost per ad is $42.50 for three months or $69.00 for the Run until you Sell listing. Advertise your Auburn, Cord or Duesenberg Car and or your ACD Parts today. If you are looking for an Auburn, Cord or Duesenberg or a Hard to Find Part, try placing a "Wanted" ad. Visit the Speedster Market Place for more details
March 2014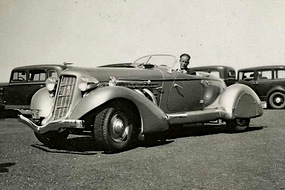 Speed and Endurance
Behind the Wheel of this Auburn Speedster is no other than Ab Jenkins. Ab Jenkins has set more World Speed and Endurance records than any other human being. Many of his records still stand today. His love of Speed and Endurance is what drove him. I have not been able to find any information on the depicted Customized Auburn but I bet there is a story out there. If anyone knows anything about this Speedster please feel free to share it. To learn more about Ab Jenkins and his involvement with the Auburn Automobile Company Land Speed Productions is a good place to start
February 2014
The Auburn Cord Duesenberg Club Event Calendar
March 4-6 "Citrus Meet" Crystal River Florida

May 2-4, "Keels and Wheels" ACD Cars are the featured Marques
Visit: www.Keels-Wheels.com for more information
May 23-26, "Eastern Spring Meet" Fogelsville, Pa.
June 6-8, "Auburn Warm-Up Meet" Auburn, Indiana, Contact: gfrownfelter@msn.com
July 17-20, "Can Am Regional Meet" Owen Sound, Ontario, Canada

August 29-31, "Auburn Annual Reunion" Auburn, Indiana. "The Year of Alan Leamy"

"West Coast Meet", Santa Monica, Ca. TBA

For detailed information on these events visit ACDClub.org
February 2014
The Montagu Motor Museum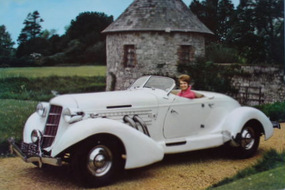 While combing through my "Electronic Stack" of Auburn photo's for last month's "This Month's AUBURN Speedster" wow that can be confusing... I ran across this Post Card from the Montagu Motor Museum located in Beaulieu, England. The car looked very familiar and I had a suspicion that I had seen it before based on it's English lineage and the unique Single Driving Light. Some research proved my suspicion to be correct. This 1935 Auburn is reputed to have been used by Marlene Dietrich in the 1936 Paramount movie "Desire". The car still exist and is still owned by the Montagu Motor Museum, although the Museum is now (since 1972) known as "The National Motor Museum". The original Museum opened in 1952 with 5 Cars and a Small Collection of Automobilia. Today's Collection now exceeds 250 exhibits. I may just have to put The National Motor Museum on my Bucket List. I can see now that I am going to need a much Bigger Bucket...
January 2014
American Pickers visit the Auburn Cord Duesenberg Co.

Our friend, Felix DeGeyter, notified us that the History Channel's "American Pickers" Mike Wolfe and Frank Fritz, made a stop in Broken Arrow, Oklahoma to "Pick" at Glenn Prays Auburn Cord Duesenberg Company. The episode was shot last summer and scheduled to air on December 18th. Me, not having Cable or Satellite TV... I immediately began calling friends and asking them to record the episode for their Premium Television Deprived Buddy. I later found that it was available to view on the History Channel's website. Look for the episode entitled "American Pickers: Pam's Labyrinth". Doug Pray shows Mike and Frank around the Factory and Glenn's Toy Room where the Pickers try to make some "Picks". It is a good episode. Be sure to check it out
January 2014
We Visit American Picker's Antique Archeology
"American Pickers", Mike Wolfe and Frank Fritz, own and operate, Antique Archeology. Mikes original shop used on the History Channel's television show is located in L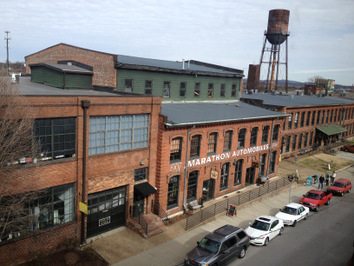 eClaire, Iowa. About three years ago a second location opened. This one being in Nashville, Tennessee. On our way back from the Nashville Auto Fest we just had to stop in and check things out. Knowing better, we were Hoping that Danielle might be visiting to help field telephone calls for possible "New Picks", but no Danielle

The Nashville Store shares space in a wonderful old building that was once home to the Marathon Motor Works. Marathon produced cars from 1907 - 1914. I really knew nothing about Marathon Automobiles until the visit. From looking at the beautifully reproduced advertising and historical photographs that are prominently displayed throughout the complex, it is quite obvious that Marathon produced Expensive High-End Automobiles. A portion of the Assembly Plant, Administration Building and Factory Showroom have been preserved. The buildings now offer retail and office space along with coffee shops and eateries. The Showroom-Museum currently displays 5-6 Marathons with period correct decor

While in Antique Archeology my buddy brought to my attention the "Green" Modernist Chair that was purchased by the Pickers this past summer when they visited the Auburn Cord Duesenberg Company. How I missed the chair I don't know. I think that I was probably still looking for Danielle
December 2013
A Special Thanks to Chuck Layman
Several months ago our website had a few "Hick Ups"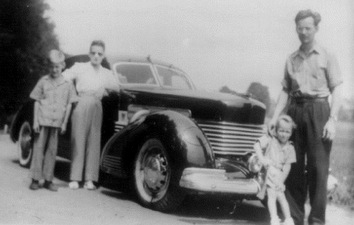 where it was not available in some parts of the country, something to do with the "Cloud" that Beams our website around the world... how it all works is way over my head... Thanks to some of our regular readers who were looking for our site and could not find it, we were notified of the problem and the "Cloud People" fixed it.
One of those helpful readers, Chuck Layman, not only helped us monitor the fixes he also sent us a few nice photo's of one of his cars and one of his Dads. Chucks Dad was a Car Guy who liked Auburns and Cords. He remembers his Dad owning an Auburn and two Cords while growing up. The Cord photo was taken in 1947. Chuck is the Good Looking 11 year old standing next to his Mom. Chuck told us one of his fondest Cord memories was "winding out the headlights"

Thanks Chuck for your help with the website, sharing your photo's and sharing your memories with us
November 2013
ACD Club looses a Founding Member and a Cord Historian
The Auburn Cord Duesenberg Club lost two prominent members this past October. Founding Member Bob McEwan passed away Friday, October 18th and Historian and Author Josh Malks lost his fight to cancer on October 11th. Josh was 78 years old

Bob was one of the ACD Clubs Founding Members. He was one of the 1st to reply to a 1952 Motor Trend magazine ad that was placed by Harry Denhard. Harry was looking for like minded people interested in the preservation of Auburn, Cords and Duesenberg Automobiles. As a result of that ad the Auburn Cord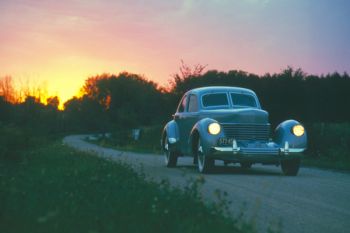 Duesenberg Club was founded that same year. Bob helped guide and direct the ACD Club through it's early years. Bob is also known for his 1975 recreation of the rare two passenger Cord 812 hardtop Coupe. A Memorial Service is planned for the 2014 Auburn Spring Meet

Josh Malks, was an ACD Club Member, a Past ACD Club President, Member of the Antique Automobile Club of America, CCCA Member, Historian and Author. He is best known for his many books and articles relating to Auburn, Cord and Duesenberg Automobiles. Josh also maintained the website, "CordNet" which was dedicated to the 810/812 Cords. As a child growing up in The Bronx he saw his first Cord at the age of 12 and confesses to falling in love with Cords since that encounter. Josh has owned five different Cords over the years, all of them were 1936 810 Westchester Sedans. The one he owned at the time of his death was known as "Moonshadow". I have seen Josh and Moonshadow at many past Auburn Fall Reunions. Josh has authored the following books: Cord 810/812, The Timeless Classic, Auburn and Cord, The Illustrated Duesenberg Buyers Guide, Glenn Pray The Man who Brought Legends to Life, How to Keep Your Collector Car Alive and How to Maintain and Enjoy Your Collector Car.

Bob McEwan and Josh Malks will be missed
November 2013
SOS - We Need your Auburn Speedsters!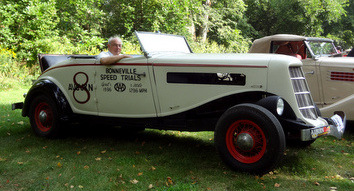 We need some new photo's for the Auburn Speedster Photo Gallery. We would love to add your Auburn to the Gallery. Send us at least three nice picture's of your Speedster with a brief description or interesting story relating to you or your car. Everyone enjoys looking at pictures of the Auburn Speedster... YOU certainly do or you would not be on the website right now. Show Cars, Drivers, Projects Started, Projects Abandoned, Wrecks... We love them all.

If you have any unusual Auburn related items that would work in the AUBURNmobilia Gallery send us photo's of it too!
October 2013
Getting Back on Track
The website has not seen many updates in the last 6-8 weeks I know... The Summer, and now Fall, has just blown by, probably because I have been running Full Throttle most of the year with Shows and Road Trips while still Playing with Cars and Car Parts whenever I get a chance. I had planned on pricing and hopefully building another Garage this year but that hasn't happened. I did manage to take in a Vacation with my Most Understanding and Saintly Better Half (although even it included a car show). I plan on Down Shifting real soon and slowing down enough to concentrate more on the website. I still want to create a forum where we can talk about our cars and I have a lot of photo's from Auburn and Hershey to edit and post.

Speaking of Hershey, I know that Hershey, Pennsylvania is often referred to as the "Sweetest Place on Earth", but to those who have ever attended the AACA Hershey Meet when it Rains, knows it can be the "Wettest Place on Earth". As was the case this year. We arrived Wednesday night just in time for Happy Hour at the motel (Excellent Planning on my part). All was well and "Dry" that night. Thursday was Great until Lunch time. The temperature started dropping and our Slight Drizzle did not wait long to turn to Heavy Rain. Armed with our swap meet bags and umbrella's we headed for the Van. Our next stop was not very far away, the AACA Museum. The Museum is a just as advertised, "A World Class Experience". I visit the Museum each time I attend Hershey and there is always something different to see. I highly recommend experiencing it if you are in the area.

Friday morning looked like it was going to be a total wash out so we planned a two Museum Road Trip. Our first stop was Allentown, Pa. where we visited the America On Wheels Museum. It is billed as a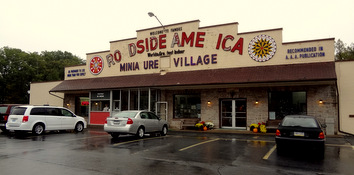 Transportation Museum so besides the Cars there were Trucks, Motorcycles and Bicycles. Like most Museums, America On Wheels has rotating Special Exhibits throughout the year. A nice collection of Woody Station Wagons were being displayed during our visit. Still Raining, we started making our way back towards Hershey. Roadside America was our next stop. The original Roadside America is located in Shartlesville, the heart of Pennsylvania's Beautiful Dutch Country. Roadside America proclaims itself as the "Worlds Greatest Indoor Miniature Village", if not the largest. The Village consumes 6000 sq. ft of space. There are over 400 structures, 10,000 tree's, 6000 gallons of re-circulated running water and over 2000 feet of Train Track with multiple operating Trains. Roadside America has been wowing motorists traveling Interstate 78/US 22 for over 60 years. Saturday was much kinder to us The Sky's cleared and the Sun was back making the Saturday Car Show so much nicer. Be sure to check out the pictures from our Pennsylvania Road Trip...
August 2013
"The Great Gatsby".
The 1925 novel, "The Great Gatsby", was written by American author F. Scott Fitzgerald. There have been at least six film adaptations of this classic example of American literature. The latest, released earlier this year, stars Leonardo DiCaprio, Carey Mulligan and Toby Maquire. The only version of "The Great Gatsby" that I recall seeing was the 1974 Robert Redford / Mia Farrow version. Other than the Yellow Rolls Royce and the Nostalgia associated with the Roaring 20's I can't say that the movie did much for me. I haven't had a chance to view the latest take on F. Scott Fitzgerald's novel, but Jay Gatsby has apparently traded his Yellow Rolls for a 1929 Yellow Duesenberg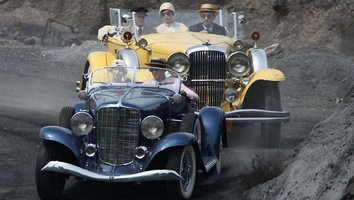 (Smart Move). One of his friends (even Smarter) drives an Auburn Boattail Speedster.

The original story took place in 1922 so the use of the '29 Duesenberg and a '33 Auburn Speedster are not quite right but they do look good in the promo's. Actually a whole lot of this movie is not what it seems to be. The majority of the movie was filmed in Sydney, Australia including the upstate New York and New England scenes. Jay Gatsby's 1929 Duesenberg is actually a 1983 Duesenberg II that was built in Elroy, Wisconsin by Elite Heritage. The Duesenberg II's were and still are, High Quality Recreations, it is virtually impossible to distinguish them from an original.

From the previews that I have seen, the movie appears to be over the top with Fantastic images of Art Deco Decor and Architecture. To create these awesome scenes a lot of them were shot in studios using Blue Screen techniques. The results are incredible. I am looking forward to seeing the movie.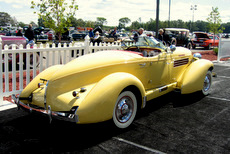 Wanted to Buy - Auburn Speedster

We are Looking for 2nd Generation Auburn Speedster's for Re-Sale, will consider Turn Key Cars or ones Needing Some Updates and / or Restoration Work. Keep in mind that we are wanting your car for Re-Sale so please price your Speedster accordingly. You can contact us by email; sales@milestonemotorcars.com Thanks Mark
August 2013
More Road Trips... More Photo's
If you follow our website you know I love to take pictures and post them. This past June we attended the Rodeo Drive Concours d'Elegance, of which as you can imagine is held on Rodeo Drive in Beverly Hills, California. It is a very unique setting for such an event. The show takes place on Fathers Day each year. We had a great time and saw some Really Nice Cars. While in the area we visited the Petersen Automobile Museum in Los Angeles. I highly recommend the Petersen Museum. The 300,000 square foot multi-level Museum has a rotating display of 150+ cars along with changing special exhibitions. New to the Peterson Museum is the "Vault Tour". Yes, there is an additional cost but it is worth it. The tour takes you into the basement of the Museum where more cars, parts, and motorcycles are being stored for future exhibits, others are undergoing restoration work, and some are personal cars of the late Robert Petersen, founder of the Petersen Publishing Company. The Tour is Guided and our Guide was extremely knowledgeable of the Treasures stored in the Vault. He had a story about each and every vehicle there. Leaving the Museum we started our Scenic Ocean Drive to Santa Barbara, through Pebble Beach, Monterey and finally stopping in San Francisco for a few days before flying home. Unfortunately that Beautiful Drive was in a Rental Car rather than the Auburn...

Once home and semi-rested we headed to Lexington, Kentucky to take in the Riviera Owners Association's (ROA) National Meet. The numbers of cars and the Quality of the Riviera's that participated was quite impressive. Again this year, the Toronado Owners Association, was invited. The early Riviera's and Toronado's, under the design group headed by Bill Mitchell, are true NEO-Classic's. That's when General Motors had their act together, before the poor decisions made in the 80's and long before Obama's GM (Government Motors). Later this month the Keeneland Concours d'Elegance takes place in Lexington, Kentucky. The featured car this year is the Mustang and since I have a Red '67 model that I am trying to sell I will be driving it rather than the Auburn, but if the Mustang find's a New Home I will gladly Gas Up the Auburn, Drop the Top, Grab the Camera and Set Sail to Keeneland. Hope to See you There! Pictures of all of these shows are Ready!
May 2013
They're Baaaack...
No not Poltergeist... the Car Events. It does not seem all that long ago that I was waiting out January and February for Nicer weather so that I could start "Playing with Cars" and attending Shows and Swap Meets. That "Nicer" weather has arrived but my cars are still in Hibernation Mode. I have not found the needed time to start charging batteries, checking fluids and bringing them out of their winter sleep, but I have managed to make time to take in some Shows.

The two most recent events took place in the Hoosier State; Auburn and In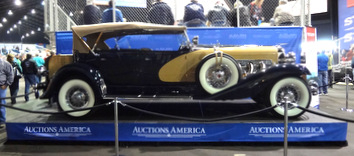 dianapolis, Indiana. Our first stop was Auburn for Auctions America's Auburn Spring weekend, held in Historic Auction Park. The
Spring Auction and Swap meet is never as large as the traditional Fall Meet but it is still worth the trip if for no other reason than to be in Auburn, still known as "The Classic Car Capital of the World" and home of the Auburn Cord Duesenberg Automobile Museum. Auburn Spring includes the Auction, a Car Coral and the Swap Meet. Both the Swap Meet and Car Corral are presented by Carlisle Events. Approximately 500 cars and lots and lots of Automobilia were offered at auction over a 3 day period generating $5.7 million in total sales with a reported a sales rate of 77% . The auction was deemed highly successful. I do not know what happened... or did not happen, but the Car Coral and Swap Meet were pretty sad, a very small turn out. I believe you could have knocked both of them out in 30 minutes. I hope there is a fix in the works for next year.

New this year at Auburn was the inaugural Antique Automobile Club of America's (AACA) Central Division National Spring Meet. It was conveniently held on the grounds of Auction Park. AACA was hoping for 500 cars. I heard an unofficial count of 273 participants. I do believe next year will see a larger turnout. The weather was of no help, there was a threat of rain all three days along with grey sky's and unseasonably cool temperatures. The AACA members concluded their 1st time event with a BBQ dinner that night. Unfortunately I missed the BBQ. Be sure to view my Auburn Spring photo's.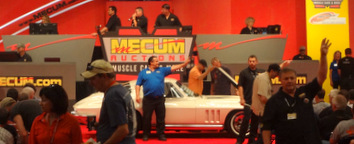 Next stop was Mecum's 25th Annual Indianapolis Collector Car Auction. Over 2000 cars rolled pass the Auctioneers over a 6 day period, starting on Tuesday and running through Sunday. Mecum is known for Muscle Cars and the majority of those offered for sale were just that. The quality and selection of the cars is definitely Top Shelf. I have experienced the January Scottsdale Sales and they are Very Impressive, but Dana Mecum's Indianapolis Sale is right there with the Best of the Best. You should mark your calendar for Mecum's 2014 Indy Sale.

I will be posting some Mecum Auction pictures soon, but first I need to find my Battery Charger...
April 2013
Big Screen Auburn Speedsters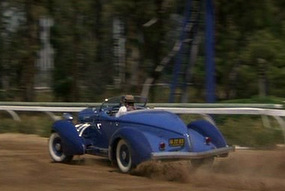 While sorting through notes and photos in search of candidates for the Monthly Auburn Speedster. I ran across some film footage of the Blue Speedster that was selected for our March issue. It was from a movie that a friend recommended to me, not so much for it being an Awarding Winning Flick, but for the Auburn Speedster that appears throughout. "A Fine Mess" is a 1986 Blake Edwards movie starring Ted Danson, Howie Mandel and Richard Mulligan. From these three characters you can no doubt guess the genre. I have not seen the movie but I did find it in the Netflix library, so there is now a copy heading my way.

To find Movies or Television Shows that have "used" ( I like to think "Starred" rather than used) an Auburn Speedster, start with the "Internet Movie Cars Database" website, www.imcdb.org You will find quite a few movies that Star our favorite automobile, the Original's and the 2nd Generation Cars.

After selecting and posting the Blue Speedster photo from the movie, I was contacted by a friend of mine in Germany, Frank Rotter. Frank has personally owned more Auburn Speedsters that anyone I know. He went on to tell me at one time he owned that Blue Movie Car... Why am I not not surprised
March 2013
Mid-Century Modern
The "20th Century Cincinnati" Mid-Century Modernism Show celebrated it's 19th Anniversary. The Show took place this past February at the Sharonville Convention Center in Cincinnati, Ohio. "Mid-Century Modern" includes modern architecture, interior, product and graphic designs that generally describes the mid-20th century development... from 1933 to 1965"

We have attended this show for the past four years and have seen the number of vendors and attendees increase each year. The Convention Center has also grown in size due to a total remake and expansion two years ago. It is a very nice facility. Check out our Photo's from this years show on our "Road Trips and Travel" page
February 2013
AACA Central Division Auburn, Indiana Spring Meet
Auburn, Indiana will become Home for the New Antique Automobile Club of America (AACA) Central Division's Spring Meet. It will be held May 9-11th, 2013. Any AACA Meet that I have ever attended have been top shelf. This should be another quality AACA event and what better place than Auburn, Indiana. Auctions America by RM will proudly be supporting this new event with it taking place in their Auburn

Auction Park. Scheduled events include the AACA Judged Car Show held Saturday morning, The Swap Meet and Car Corral opens early Thursday morning and run through Saturday. Carlisle Events will be taking care of the Swap Meet. Auctions America will be auctioning cars for all three days.

Along with the planned AACA events and Auction there is plenty of other things to see while visiting Auburn. A must see is the Auburn Cord Duesenberg (ACD) Automobile Museum, which is in E.L. Cord's original Auburn Automobile Company Headquarters. The NATMUS Museum is located directly behind the ACD Automobile Museum. NATMUS is housed in what is left of the original Auburn Automobile Assembly Plant. There is always plenty to see and do while visiting the "Classic Car Capital of the World". For a free brochure featuring Nine Great Museums located in the Auburn, Indiana area visit www.dekalbcvb.org
January 2013
The Roy Faulkner Award "Best AUBURN"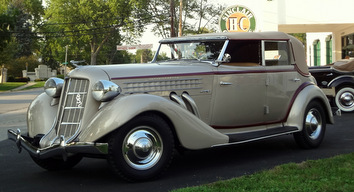 Curt and Janine Schulze' own this Beautiful 1936 Auburn 852 Phaeton. It was awarded, a well deserved, Senior First Place - "Best Auburn" award at the 2012 Auburn Cord Duesenberg Club's Annual Reunion. Curt owns and operates Auburn Midwest located in Prescott, Wisconsin. Curt and Janine are both active Club members and Great People. He is also an Auburn Technical Advisor for the Auburn Cord Duesenberg Club. Their business, Auburn Midwest, is a good source for original and reproduction 1935 and 1936 Auburn parts. Be sure to Visit their Website: www.auburnsmidwest.com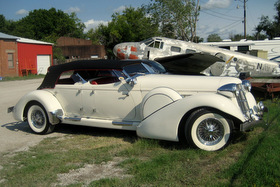 Auburn 874 Phaeton For Sale
A Rare Glenn Pray 874 Auburn Dual Cowl Phaeton is available for purchase. One of only 16 ever produced. Beautiful White with Rich Red Leather Upholstery and a Black Fabric Convertible Top. Just 1800 miles from New. The car is being offered for sale by Glenn Pray's Auburn - Cord - Duesenberg Co. in Broken Arrow, Oklahoma. Don't miss the chance to own an 874 Phaeton. Contact Doug Pray or Felix DeGeyter, 918-251-3500 or 918-812-4070 (more pictures)
December 2012
Auburn-Cord-Duesenberg Co. The Next Generation of Prays
The Auburn-Cord-Duesenberg Company, previously owned and operated by the late Glenn Pray, is still in Full Operation under the leadership of the next generation of Prays. Glenn's son, Doug Pray is sits behind his fathers desk answering questions and taking orders on that same rotary phone that his Dad used for the last 50 years.



As Overseers of the Worlds Largest Collection of Original Auburn and Cord parts the Pray family continues supplying parts to the many owners and restorers of these long orphaned cars. There are currently no New Vehicles planned for production. For now, Selling Parts is the main focus.

Part of that focus includes a Fresh New Look to the company's website, www.acdfactory.us The website is not quite finished, but I like what I have seen so far. Glenn's original Parts Manager and Auburn - Cord Historian, Felix DeGeyter is still running the Parts Department. If you do not find what you are looking for on their website give Felix or Doug a call.

Auburn-Cord-Duesenberg Company, 122 S. Elm Place, Broken Arrow, Oklahoma, 74012. Call The Factory at 918-251-3161 or 918-812-4070 Contact Felix DeGeyter: felixdegeyter@yahoo.com
October 2012
Sommer's Automobile Museum "King's of the Road"
A Special exhibit of Auburn, Cord, Duesenberg Cars make up the "Kings of the Road Created during a Period of Crisis" exhibit at the Sommer's Automobile Museum. Now before you start calling your Buddies and packing up the car for another R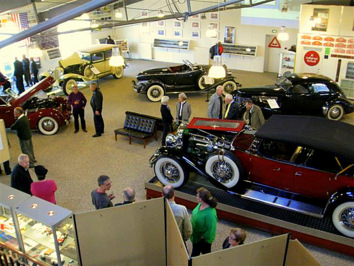 oad Trip you need to know this. The Sommer's Museum is located in the city of Naerum, Denmark. If you are still planning a visit, you have until the 17th of March 2013 to get there because that is when the exhibit ends.

The Museum came about as a way to display the cars of Ole Sommer. Over the past 50 years Mr. Sommer has amassed quite a collection of veteran and vintage automobiles. Ole as a child, lived above his grandfathers Ford Dealership in Frederiksberg, a Copenhagen suburb. He grew up with automobiles and auto related businesses. Before the Sommer's Automobile Muesum was established in 2004, Ole would loan many of his cars out to various Danish Museums.

News of the "Kings" Auburn, Cord, Duesenberg exhibit came to my attention by way of Thom Bang Pederson. Thom is a member of the Danish Veteran Club and an ACD enthusiast. Thanks Thom we appreciate your sharing news of the Sommers Automobile Museum with us. You can learn more about the Museum and the exhibit at www.sommersautomobilmuseum.dk
September 2012
So Many Shows... So Little Time
Wow, I am just now starting to catch my breath. The month's of August and September were very busy for me, but I am not complaining, it was ALL a Good Busy with most of it being Car related.

Late Summer is the start of many of my favorite automobile events. I never get to attend all of the shows that are on my list, but I do try. August began with with the The National Street Rod Association (NSRA) returning to Louisville, Kentucky. This event has been billed as one of the the country's largest car shows. 10,000-13,000 Street Rodders, and now due to recent rule changes, enthusiasts owning cars 25 years old and older, participate in this annual gathering. 10,000 plus cars take a couple of days to see... plus there's the Swap Meet and the Gigantic indoor display of aftermarket parts vendors. The Auburn Cord Duesenberg Clubs Annual Reunion and Festival was held August 30th - September 3rd 2012 in Auburn, Indiana. I was there again this year (with the Auburn of course) and had a Great time. This years Reunion honored the "Unrestored ACD Car" at the Saturday morning show in Eckhart Park. Many interesting ACD Cars were displayed.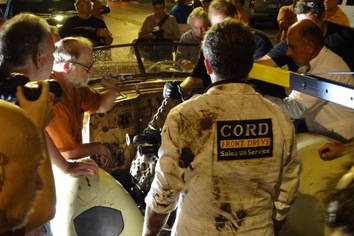 That night at 9th and Main Street, in downtown Auburn, we saw several energetic ACD Club members participating in the removal of the engine and transmission from Bill Hummells' recently acquired 1937 Cord Phaeton as a educational exercise and to kick start the full restoration of Bill's Cord. I have posted a "Bunch" of Reunion photo's on our Road Trips and Travel page.

Shortly after returning from Auburn I headed west for some vacation time to visit family and explore some of our National Parks. About 5-6 years ago my wife and I experienced Yosemite National Park and immediately fell in love with it. Since then we have visited quite a few others. This years vacation began in Washington state with a trip to Olympic National Park and 2 day stay at Mt. Rainer. From there we made our way to Moab, Utah to experience Dead Horse Point Canyonlands, and Arches. This was our second visit to Arches. But, before leaving the Gorgeous state of Washington we made a trip to the New LeMAY Automobile Museum in Tacoma. The museum is unbelievably impressive to say the least with it's multiple levels, theater, a NAPA full service department and 168,000 square feet to display automobiles. At one time the LeMay Collection of Cars numbered 3500. I believe that the new museum currently has a rotating exhibit of 1200-1600 cars. It celebrated it's Grand Opening this past June. Since I usually plan the family vacations, I just happen to schedule our trip so that we could attend the Kirkland Concours d'Elegance which was being held on the grounds of the LeMay Museum the day that we were there. My wife has been quite Blessed, or so I tell her each time we arrive at these type of events.

After almost two weeks of hiking and playing in Parks We returned home... just in time for me to meet up with a couple of my buddy's who were going to Indianapolis for the Hoosier Auto Show and Swap Meet. One of my favorites, "Hershey" just will not be in the mix this year. Too many shows so little time.

I still have the Louisville Concours d'Elegance (held at historic Churchill Downs) which takes place the 1st Sunday in October. Then there is the local Coffee Cruise the following Saturday and a Nice size Swap Meet towards the end of the month in... Wow it just doesn't stop does it.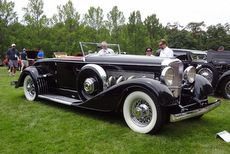 The Auburn Cord Duesenberg Club's
2012 Annual Reunion
Auburn, Indiana

"a Bunch of pictures are available to view"
August 2012
Auburn Cord Duesenberg Club Reunion
It is pretty sad to admit this, but my loving wife had to remind me to make my annual web post promoting the ACD Club's National Reunion. Wow! I can't believe that it's already
that time of year again. On the plus side though, it proves that all those years of "Wife Training" has paid off.

I plan on driving my Auburn again this year, like I have "almost" every year since 2002. I did not drive it in 2003 for some lame reason... that will never happen again. Having your car in Auburn and participating in the Auburn Cord Duesenberg Festival and the ACD Club events is what makes the trip. The drive from my home to Auburn, Indiana is about 235 miles. It is not a bad drive, although after about 2 hours of driving we are both looking forward to a "Stop and Stretch" break. As great as these cars are, they could use just a little more interior space.

"The Year of the Unrestored Car" is the theme of this years Reunion. The Auburn Reunion is still billed as the Greatest Classic Car Show in the World. Along with ACD Festival and ACD Club related events there are two Collector Cars Auctions that take place and a Giant Swap Meet managed by Carlisle Events.
Check out the "Reunion - What Where and When" page along with the Photo's from last years Reunion to get a feel for what goes on every Labor Day weekend in Auburn, Indiana. Don't let this years event happen without you and your ACD Car!
July 2012
A Duesy of a Model Returns to the Auburn Reunion
Louis Chenot will be returning to this years annual Auburn, Cord, Duesenberg C
lubs Reunion with his 1:6th scale recreation of a 1932 Duesenberg. It is truly a Master piece created by a true Craftsman. I have had opportunity to view the Duesenberg on two occasions. I have never seen anything like it. Mr. Chenot has been earned many prestigious modeling awards, his most recent was this past December. He was awarded the "Metal Working Craftsman of the Decade" by the Joe Martin Foundation.

His Duesenberg consist of over 6000 parts that he has created from scratch. There are 996 parts alone in the wheels and another 300 parts in the heads. Louis estimates that he has close to 15,000 hours of labor invested in the project. The miniature straight 8, 32 valve engine actually runs. As a matter of fact just about every operating feature on a full size Duesenberg is replicated (and works) on his model.

For more unbelievable photo's of Louis Chenot's Duesenberg and video of the running engine visit www.craftsmanshipmuseum.com/chenot.htm
We need your Auburn Speedster
We still need photo's of your Auburn Speedster. Send us at least three nice picture's your Speedster for our Photo Gallery. Everyone enjoys looking at pictures of the Auburn Speedster... YOU certainly do or you would not be on the website right now. Show Cars, Drivers, Projects Started, Projects Abandoned, Wrecks... We love them all. If you have an unusual Auburn related item that would work in the AUBURNmobilia Gallery send us photo's of it too! Your Auburn Speedster could be selected as the next Speedster of the Month!
June 2012
The Danger Element
When I am not working in the garage or trying to buy and sell car parts I am pretty good at squeezing in time to Surf Al Gore's wonderful Internet, Thanks Al! My searches are generally of a Car Nature. "Boattail" Auburn's, "Coffin Nose" Cord's, "Finned" Cadillac's and "Chrome Bumper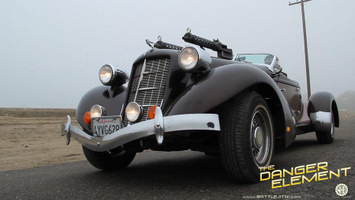 " Corvette's" top my list. One such Auburn search landed me at a You Tube video of a car chase scene involving an Auburn Speedster from the "The Danger Element". A little web investigation lead me to a fellow by the name of John Soares. John is an award winning independent film maker who not only writes and produces his own Action Adventure webisodes, but he also stars in them. The Danger Element's main character, Battle Jitni, portrayed by Soares, is the Good Guy and he drives an Auburn Speedster (naturally what else would you drive if it were your series and you were the main character).

The story line involves Battle Jitni's Secret Order of Crime Fighters. Jitni and his estranged sister, take on the Mob and Doctor Elymas, an Insane Scientist, as they pursue their search for the stolen "Danger Element". Jitni and his sister believe that it has the power to bring their father back from the dead.

John tells me that his Auburn was purchased for use in his Action web series but that he does drive it on a regular basis, even when he's not fighting crime in front of the camera. His Auburn was built by Classic Cars of London and John claims that it was the last one produced. As of this year the car has appeared in 6 episodes. There are 11 more planned, The Auburn is expected to be in most of them. The car chase that grabbed my attention can be found in Episode 1 of The Danger Element. You can read more about "The Danger Element" and watch episodes on John's website, www.BattleJitni.com or you can search for them on You Tube.
May 2012
Cord-Auburn Health Center
While looking for Treasures at last month's Hoosier Auto Show and Swap Meet I ran across a February 1954 issue of Car Life magazine. What caught my eye was The red '35/'36 Auburn Speedster and the red 812 Cord parked on the cover. The "Illustrated Mot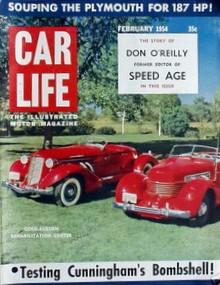 or Magazine", as it was referred to, was in really nice condition for a 58 year old magazine. I already had a copy of it, but the condition and the price was so nice I could not pass it up. In 1954 it sold for 35 cents. Unfortunately I had to cough up a little than that.
Car Life's six page article, "Cord-Auburn Health Center" tells the story of Dallas Winslow's purchase of the remaining parts inventory of the Auburn Automobile Company along with Cord and Duesenberg. That same acquisition included the Art Deco corporate administration building (now the Auburn-Cord-Duesenberg Automobile Museum) and the Auburn assembly plant. Mr. Winslow acquired all of this in 1938. He immediately started supplying parts and restoration services to the now orphaned cars. Mr. Winslow's newly formed company would be known as the Auburn-Cord-Duesenberg Company. Many of the original Auburn Automobile Co. employees went to work for Dallas Winslow, with some of them still performing the same jobs that they had when they were employed by Auburn. The article claims that the company was averaging 12-15 complete restorations annually in 1954.

In 1960 Dallas Winslow sold his Auburn-Cord-Duesenberg Company to Glenn Pray. Glenn moved the business to Broken Arrow, Oklahoma. The Auburn-Cord-Duesenberg Company continues to operate today, still offering original parts and restorations on Original and Second Generation Auburn's and Cord's. The magazine is well worth looking for, it makes for a great read and offers some extra insight on Dallas Winslow, the business man and the philanthropist.
May 2012
1937 Cord Replica Sold! for $93,000 by Dana Mecum
A Concours quality Second Generation Cord sold for what should be a rec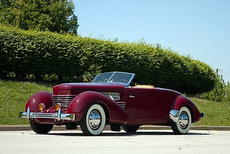 ord price at Dana Mecum's Indianapolis Auction last month. I never had chance to speak with the owner of the car to find out who built it, but he obviously knows what a 1937 Cord should look like. It was a two place car, often referred to as a "Sportsman". This was one of the most authentic appearing Cord recreations that I have seen. It was loaded with original 810/812 parts and looked gorgeous with it's Deep Maroon paint over a totally authentic looking Butterscotch leather upholstery. Until the hood was raised you really would never suspect this car as being anything other than an original Cord. Modern conveniences included a RWD Automatic Transmission mated to a 350 CID GM engine. Hidden accessories included Stereo, Air Conditioning, Power Seat and Windows. I believe that even Gordon Buehrig would be impressed.

View Pictures from this years Mecum Auction!
May 2012
Year of the Unrestored Car
"The Year of the Unrestored Car" is the theme for the 2012 Auburn Cord Duesenberg Clubs National Reunion. Original, Preserved and Authentic are some of the adjectives used to describe the cars that are part of the latest trend in automobile collecting, the "Unrestored Car".
These Original and still Unrestored cars establish the rules and set the guidelines for the restoration process. David Burroughs of "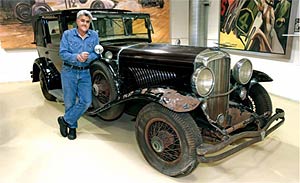 Bloomington Gold Corvette" fame has been promoting Unrestored Cars since the 1970's. In 1989 he created standards for judging Original Unrestored Corvettes. At that time he coined the phrase "Survivor" and went on to register it, and "Benchmark" with the United States Patent and Trademark Office. Burroughs passion did not stop with the Corvette. His appreciation for "Survivors" lead him to create America's only event for Unrestored – Original Cars. This unique event, "Survivor Collector Car Show" is held each June in St. Charles, Illinois.

According to ACD Club President, Wm. Cord Hummel, credit for the 2012 theme goes to Chris Summers. Chris, being one of the clubs past Duesenberg historian's, he naturally appreciated the historical value associated with an original car. It did not take much convincing for the ACD Club to get on board with Chris' plans to honor the Unrestored ACD Cars and their owners. You can restore a car many - many times, but they are Only Original Once. Shown above is Jay Leno with his Unrestored 1927 Duesenberg Duesenberg Model X Town Car

This years ACD Club's National Reunion will again be held over Labor Day weekend, like it is every year, in Auburn, Indiana. As a young guy of 21 years, with my newly purchased '71 Corvette, I made my inaugural trip to Auburn in 1978. It would not be until 2002 that I would make my first trip to Auburn, in an Auburn Speedster. For some crazy reason I did not take my Auburn in 2003... that will never happen again. The event draws 350-500 Auburn, Cords and Duesenbergs automobiles each year. There is definitely a magic to being in Auburn with your car.

Visit our "Reunion- What Where and When" page to get a feel for what the ACD Clubs Annual Reunion is all about. It is still proudly billed as the Greatest Classic Car Show in the World. Make plans to attend and Bring Your Car, better yet, Drive It!
May 2012
Auburn Cord Duesenberg Club Events for 2012
May 10-13, "Meet Me in St. Louis" St. Louis, Mo., Contact: Chad Thomas / Thomas Quick - teg56@yahoo.com
May 24-27, "Back to Avon" 58th Annual Eastern Spring Meet" Hershey, Pa., Contact: Thomas Lee / Bob Esten – tomlee72@me.com
June 8-10, "Auburn Warm-Up Meet" Auburn, Indiana, Contact: gfrownfelter@msn.com
June 23-24, "Northern California Meet / Palo Alto Concours" Palo Alto, California, Contact: Bob Pease – peasedesign@mac.com

July 11-14, "Can Am Regional Meet" Davison, Michigan, Contact: Al Hatch – auburnpat@gmail.com

November 2-4, "Mountain Haunt Regional Meet" Barboursville, West Virginia, Contact: Chris Summers – theduesenbergkid@gmail.com
April 2012
Bruce Willis and James Gardner
What do these two guys have to do with "News of Interest Relating to ACD Cars"... not a lot by themselves, b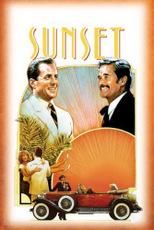 ut when Bruce Willis stars as Tom Mix along side James Garner as Wyatt Earp ACD Cars do appear. I ran across the movie "Sunset" at a yard sale. It is a Blake Edwards film from 1998 so I figured it could not be too bad and for a only a Buck (VHS) how could I go wrong.

While Tom Mix, being cast as the Legendary Wyatt Earp, is shooting a movie, with the real Wyatt Earp as the technical expert, they happen upon a mysterious murder. Old West and New Hollywood collide as the two set out to solve a murder.

The movie is filled with 1930's "Early Hollywood" Nostalgia; Movie Moguls, Movie Stars, Mansions, Private Clubs, lots of great Art Deco decor and of course beautiful automobiles, including two Duesenbergs and an Auburn Speedster driven by Bruce Willis as Tom Mix.

Mix was Hollywoods Hottest Action Hero at that time. He was known for his portrayal of Cowboys, the Good Guys, the ones that wear the white hats. Wyatt Earp, of Tombstone fame, would later settle in Hollywood and became a consultant for many of the early westerns. Tom Mix died Oct. 12, 1940 while driving his Yellow Cord Phaeton at such a high rate of speed that he did not notice a sign warning that a bridge was out. His Cord has been restored and is now in the hands of an active ACD Club member.
April 2012
How Fast will it Go
I thoroughly enjoyed watching another great "Car Guy" movie this past weekend, "The Boys of Bonneville". The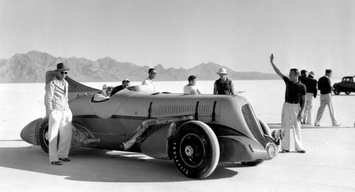 movie depicts the racing life of Ab Jenkins and his son Marvin. The Boys of Bonneville is a wonderful documentary that tells the story of the early Land Speed Endurance Races that took place on the Bonneville Salt Flats in the 1930's. Many claim that Ab Jenkins is responsible for the original and the continued interest and success of Bonneville Salt Flat Racing.

Ab Jenkins was a building contractor by trade but his love of Speed and Endurance is what drove him. How fast will it go? That is what Ab Jenkins always wanted to know. Great historical film footage and a mix of narratives tell the Ab Jenkins story, from his start at local racing tracks, to his factory involvement with Pierce Arrow, Auburn, Duesenberg and later General Motors Pontiac division. Ab Jenkins has set more World Class Records than any other human being. Many of his Speed and Endurance records still stand today.

For Auburn, Cord and Duesenberg enthusiast this is a must see movie. There is a lot of rare film footage of early Indianapolis racing with the Duesenberg Brothers and their later involvement with Ab Jenkins and his Mormon Meteor I, II and III.

This 81 minute movie was originally shown last year in Wendover, Utah during the 2011 Speed Week and again at Pebble Beach in Carmel, California. If you missed both of those showings like me, you are in luck. The DVD is available for purchase at http://www.boysofbonneville.com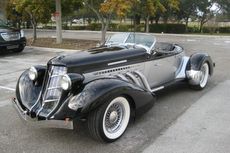 Speedster Market Place
Auburns, Cords and Duesenbergs Offered For Sale
Advertise your Auburn, Cord or Duesenberg For Sale in our "Speedster Market Place". Cost per ad is $42.50 for three months or $69.00 for the Run until you Sell listing. Advertise your Auburn, Cord or Duesenberg Car and or your ACD Parts today. If you are looking for an Auburn, Cord or Duesenberg or a Hard to Find Part, try a placing a "Wanted" ad. Visit the Speedster Market Place for more details.
March 2012
California Custom Coach a website update!
Pat, from the New California Custom Coach of Texas called me the other day to update me of a change to the URL used to access their website. I told her I would be glad to pass it on. California Custom Coach's website is now: www.california-custom-coach.com If you have not visited with them on line you should do so, they have a great website. Looking at purchasing a New Speedster or needing parts for one the original California Custom Coach 876 Speedsters? Contact with Pat or Alex, aec@california-custom-coach.com
February 2012
Super-Charged Pipes
Just recently I had a reader ask me why are there so many variations in those wonderful external exhaust pipes. That is actually a good question. I am sure other admirers of the Auburn Speedster have wondered the same thing.

Welcome to "Auburn Super-Charged Pipes 101". The original 1935 851 and 1936 852 Auburn automobiles that were enhanced with Super Chargers used the side exiting exhaust pipes. Because they were powered by Lycoming straight eight engines the exhaust system exited from the drivers side only through four exhaust pipes that were covered in a coiled stainless steel flexible cover. Two of the four pipes turned down and ran down the side panel and turned under the car near the cowl. The other two pipes of the turned down and exited through the fender. The passenger side had utilized louvered trim.

In 1969 Glenn Pray's Auburn Cord Duesenberg Co. put the Auburn Speedster (model 866), back into limited production. His cars were powered by big block Ford V8's. He insis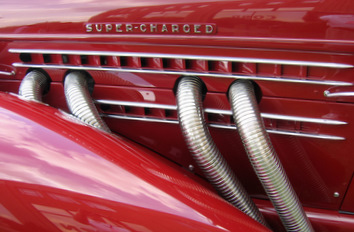 ted on functional side exhaust pipes. Use of a V8 engine required side exhaust pipes on both driver and passenger side. Glenn's cars were equipped with custom cast iron exhaust manifolds that allowed two pipes on each side to exit through the side panels and then through the fenders. Because the 866 Speedsters were not Super Charged Glenn never used the "Super-Charged" name plates on the hood like the original cars. The original 1937 Cord 812 was V8 powered and used a two pipe per side setup. As other Auburn Speedster manufacturers, without Glenn Pray's approval, started building cars they had their own ideas on how the Super-Charged pipes should be laid out. They also decided that it was not important to actually function. I do not know of any Speedsters other than Glenn's 866 cars that had functional side pipe exhaust. Most of the other manufacturers used four pipes per side, some early California Custom Coach built cars, for some unknown reason, used three pipes per side. I have seen some reproduction Speedsters with the correct exhaust pipe configuration. Kudos' to the owners and or builders that knew what the original cars looked like and wanted a more authentic look to their cars.
January 2012
Another Twenty Grand
The year is 1933, the place is the Chicago's Worlds Fair, "A Century of Progress". The exhibit garnering all of the excitement was coming from the Travel and Transportation Buildings where millions of people viewed what is considered t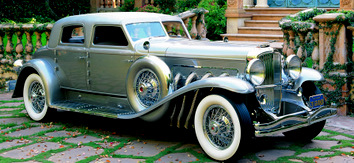 o be the most stunning Duesenberg ever built, the 1933 "Twenty Grand". Designed by Gordon Buehrig and produced by coach builder Rollston Body Company, exclusively for the 1933 Worlds Fair, the Platinum Silver Sedan was priced far beyond the reach of most all who saw it. The price tag was a bold $20,000, thus earning it's name, "The Twenty Grand". It was the only Arlington Torpedo bodied SJ Duesenberg Sedan ever produced.


The Twenty Grand is now the center piece of the J.B Nethercutt Collection in San Sylmar, California. I was very fortunate to have been able to view the Twenty Grand and this wonderful collection back in the late 1980's. Since then the collection has continued to grow in stature and size and now houses 130 Classic Automobiles as part of the Merle Norman Nethercutt Museum.

Owning the original Twenty Grand will definitely not be happening for most of us, but there is a chance of owning a Beautiful recreation of it, the Twenty Grand II. This Stunning, one of one, recreation will be offered later this month at the Russo and Steele Collector Car Auction held in Scottsdale, Arizona January 18th - 22nd. To read more about the the New Twenty Grand and the people behind the project visit www.1933twentygrand.com
January 2012
A New Years Resolution
One of my New Year resolutions is to avoid doing stuff that I don't enjoy... Yeah I know, Good Luck with that one. Part of that plan though is to do more of what I do enjoy, you guessed it - Car Stuff! To start things off I decided one evening to just lounge around my very traditional, yet totally inefficient, energy wasting, all masonry stone fireplace, while using my laptop to do a little web surfing as I burn lots of dead trees.

I managed to visit most of my usual Favorite Places, eventually landing at www.youtube.com YouTube is a great web stop for Car Guys who just can't get enough of a good thing. Using YouTube is eas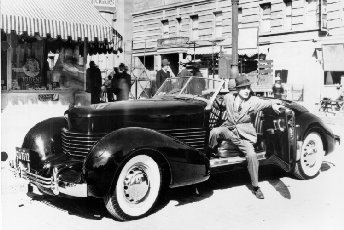 y; just type into the search window key words like, "Auburn Speedster", "Cord 810" or "Cord 812", "Duesenberg", "Auburns For Sale". Your search will result in a variety of amateur and professionally shot videos ranging from a mere 15-30 seconds up to 3 minutes and more.

The resulting video's will include local and major Car Shows, Collector Car Auctions, Concours events, Restoration's in progress and Proud owners taking you along for rides in their ACD Cars, the subject matter is endless. How about a "Turbine Powered" Auburn Speedster test run, you probably will not find it anywhere else.

Another good web stop is www.imcdb.org "Internet Movie Cars Database", The site allows you to search by vehicle to see which movies they have appeared in. Auburns, Cords and Duesenberg's have shown up in many movies, new and old. The 1937 movie "Love is News" has a great chase scene with a 810/812 Cord and an Auburn Speedster. A clip of this chase can also be found on YouTube.
December 2011
California Custom Coach at Vegas SEMA Show
If you fortunate enough to have attended the (SEMA) Specialty Equipment Manufacturing Association trade show in Las Vegas, Nevada last month, hopefully you stopped by and said "Hi" to Alex and Pat Christodulidis, the new owners of California Custom Coach. I heard that they were busy discussing and demonstrating all of the new features of their totally reengineered Auburn 876 Speedsters. Their new Auburn's are now being produced in Texas, www.california-custom-coach.com
October 2011
Tremendous, Colossal, Lavish and Monumental
The Red Bar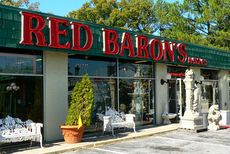 on has very little to do with Auburn Speedsters... unless they are offering one for auction, but it is such a fun and unique place that whenever I am in the Atlanta, Georgia area I have to stop in and view their latest treasures. The inventory at the Red Baron is always so over the top you never know what you will find. I just missed their most recent auction, October 13-15th, not that I would be buying anything, but copies of the auction catalogs were still available. The catalog cover reads; "Tremendous, Colossal, Lavish, Monumental, Copious, Huge and Great" as some of the descriptors used to promote the items that were recently auctioned. That pretty much described everything found in the multiple buildings and outdoor areas at the Red Baron. As always I was packing the camera so I clicked off a few photo's. If you happen to be in the Roswell / Sandy Springs area of Atlanta and love looking at the toys of the Rich and possibly the Famous, then take a couple of hours and visit the Red Baron. www.rbantiques.com
October 2011
AACA Hershey Fall Meet - It was Sweet!
They say Hershey, Pennsylvania is the "Sweetest Place on Earth" if you Love Chocolate and Old Cars... They, (who ever "They" are...) also say that "All Roads Lead to Hershey". From the thousands of Old Car Enthusiasts that show up each year I believe it.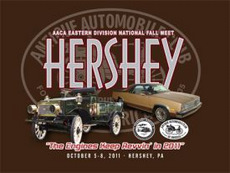 My 1st trip to Hershey was in 1973. My Dad had purchased a new Cadillac Sedan DeVille earlier that year and he was anxious to get it out on the Road. That sounded like a good idea to me. I was 16 years old and armed with a fresh Drivers License. I could hardly wait to get behind the wheel of the Caddy. Our Nations New 55 mph Speed Limit was in effect and while everyone else in the country was cursing the new law, driving at 55 mph was pretty exciting for a 16 year old kid. Upon arriving in Hershey we were greeted with Rain, lots of Rain. The forecast for the entire weekend was Rain. Our First day was spent waiting for a break in the weather, which never happened. By day Two, my Dad and I could not stand it any longer. Armed with umbrella's only, we experienced our 1st Hershey Show... in the Rain and Mud, lots of Mud.

I have attended Hershey many times since and have experienced every thing that Mother Nature has to offer, Good and Bad. This years Show was Blessed with Sunshine, a Clear Sky and Wonder Fall Temperatures. Hershey was definitely the "Sweetest Place on Earth" this year. As always, I snapped plenty of Sweet Photo's. Take a Look!
October 2011
California Custom Coach - The Tradition Continues
California Custom Coach, creator of the Auburn 876 Speedster, built turn key cars and offered kits in the 1970's and 80's. They were located in the Pasadena, California area. During that time a young man living in Geneva, Switzerland, Alex Christodulidis, was quite taken by the California Custom Coach 876

Speedsters Classic Car styling and the modern conveniences that were being built into them. He dreamed of someday owning an 876 Auburn Speedster, but he never dreamed of one day owning the Company.
Fast Forward to 2010, Alex would learn that the California Custom Coach company, with it's patterns, molds, hundreds of blue prints and a large inventory of unused parts was being offered for sale. He did not hesitate, he bought all of it and immediately started a plan to put his dream car back into production.
The tradition continues, but now in North Texas. California Custom Coach (CCC) is back. They are again offering factory built Speedsters and parts for owners of existing 876 Auburns.

From recent conversations with the new owners I can tell that they are excited and very enthusiastic with the companies start up. Their goal is to offer a world class automobile. You can read more about the New California Custom Coach company and their New Auburn at www.california-custom-coach.com They have just recently added a video of their new car in motion. It looks Great! Check it out.
September 2011
Auburn Cord Duesenberg Club's 56th Reunion
The Auburn Cord Duesenberg Club celebrated it's 56th Annual Reunion in Auburn, Indiana over the long Labor Day weekend. This year also marks the 75th Anniversary of the 810 Cord. The Iconic American Classic's popularity is probably stronger today than it was 75 years ago. Front Wheel Drive, Unit-Body Construction, No Running Boards, Hidden Radiator, Disappearing Headlights and a Gordon Buehrig Styled body were just a few of the Modern if not Futuristic Styling and Mechanical features of the 1936 and 1937 Cords. Many of these new Cord features would not be seen on other cars for decades.

Earlier this year invitations went out to owners of 1936 and 1937 Cords to participate in the "Back Home Again to Indiana" Convoy. This all Cord touring event was coordinated by Auburn Cord Duesenberg Club Members Bob Coleman and Josh Malks, The tour was designed to be able to leave from Any Place USA and join the Back Home Again Convoy at designated meeting points. Participating Cords all arrived at this years Reunion together.

Read more about this years ACD Festival and view a few hundred photo's of the Auburn Cord Duesenberg Clubs 56th Annual Reunion and associated events
September 2011
Honoring Glenn Pray in Auburn
The Glenn Pray Auburn Cord Group paid tribute to the late Glenn Pray over the L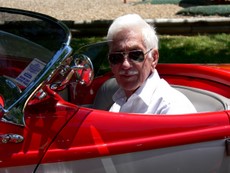 abor Day weekend at this years Auburn Cord Duesenberg Festival. There was a Thursday evening get together at Oscar Roberts restored Sinclair Service Station / Museum and an early Friday night dinner with Glenn's family before heading downtown to the Auburn Hotel and Town Square for the traditional ACD Club's 9th Street gathering. On Saturday morning many of Glenn's Second Generation Auburn's and Cords were displayed in Eckhart Park along with hundreds of Auburn, Cord and Duesenberg automobiles as part of the ACD Clubs 56th Reunion. The Saturday Car Show and Parade was open to the public again this year.

To learn more about the Glenn Pray Auburn Cord Group you can contact Felix DeGeyter. email Felix at: felixdegeyter@yahoo.com

World Wide Auctions offered for sale two of Glenn's cars that same weekend.

At auction was his Restored 1930 L29 Cord

and his Beautiful 1932 Auburn Boattail Speedster.
Glenn Pray
1925 - 2011
The Man Who Brought Legends to Life; Glenn Pray, President and Owner of the Auburn - Cord - Duesenberg Company for the past 50 years, passed away on March 23rd. Services were held at Christ United Methodist Church, 3515 S. Harvard, Tulsa, Oklahoma on Monday March 28th at 11:00 am

Your Auburn Speedster Projects and Garages
We have added s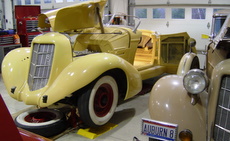 ome new pages to our website. They are part of our revised, Auburn Speedster Photo Galleries page. These new and revised pages will again feature photo's of your Auburn Speedsters along with photo's of your cars in various stages of build, rebuild and or restoration. Even if it is just a modification that you would like to share we are interested. email photo's of your current and or past Auburn Speedster projects. Please include a short description of your car and what work is being performed. We can all learn from your shared experiences. If you have a Neat Garage that you would like showcased email us at least three quality photo's. We will be glad to post them in the new Garage and Man Cave Gallery. What else is sharing parking space with your Speedster? Send us your Photo's. Visit our New Photo Galleries!
We still need more Auburn Speedster Gallery Photos

Be sure to send us photo's of your Auburn Speedster for the Photo Gallery. We need some new additions. Everyone enjoys viewing photo's of the Auburn Speedster. You do or you would not be on the website right now. Show Cars, Drivers, Projects Started, Projects Abandoned, Wrecks... We love them all. If you have an Un-Usual Auburn related item that would work in the AUBURNmobilia Gallery send us photo's of it too! Your Auburn Speedster could be the next Speedster of the Month!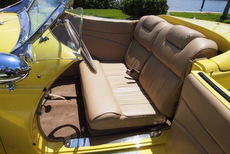 Speedster Market Place
Where Auburns, Cords and Duesenbergs are Offered For Sale
Advertise your Auburn, Cord or Duesenberg in the "Speedster Market Place". Cost per ad is $49.00 for three months or $69.00 for a Run until you Sell listing. Advertise your Auburn, Cord or Duesenberg Car and or your ACD Parts today. If you are looking for an Auburn, Cord or Duesenberg Car or a particular Part, try a placing a "Wanted" ad. Visit the Speedster Market Place for ACD Cars being Offered For Sale
Auburn Speedster Parts and Collectibles For Sale!
Visit our Swap Meet's "Auburn Building" and The Speedster Market Place for Parts and Collectibles relating to Auburns, Cords and Duesenbergs.
The Man Who Brought Legends to Life

Glenn Pray's book, "The Man Who Brought Legends to Life", has is now into it's third printing. This new edition has added a collage of photo's depicting Glenn, his family, his cars and his airplanes to the inside front and rear covers. The Book is a Great read for anyone with an interest the Glenn Pray Story; his purchase of the Auburn Cord Duesenberg Company and putting the Cord and Auburn Speedster back into production. These Books available on our website. They are $65 each, includes shipping and insurance within the Continental USA. email us for your copy.
Also available in Paper Back for $24.00 includes Shipping and Insurance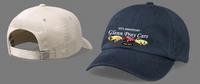 Glenn Pray 50th Anniversary Merchandise
Glenn Pray's Auburn Cord Duesenberg Co. 50th Anniversary Merchandise is still available. Follow the link to view Souvenir Hats, Shirts, Ceramic Cups and more. Glenn Pray Anniversary Merchandise
l

email / Contact us regarding the website or the Swap Meet


www.auburnspeedsters.com